United Industries UltraBoard:
Our Role in Sustainability & Recycling
As we all know, the importance of sustainability and recycling has gained positive momentum within the print and consumer communities for several years now. As a company we strive to do our part to help preserve natural resources and keep our environment clean for future generations. Living primarily in the world of plastics, we have been greatly encouraged to follow the growth path of polystyrene recycled products in an evolving eco-positive global landscape.
WHY POLYSTYRENE IS HERE TO STAY
As one of the most commonly used and well-rounded thermoplastics in print today, polystyrene continues to be highly desired in retail and trade show industries. The ink adhesion, durability, rigidity and overall low cost combined with growing recycling opportunities will no doubt carry this industry favorite far into the future.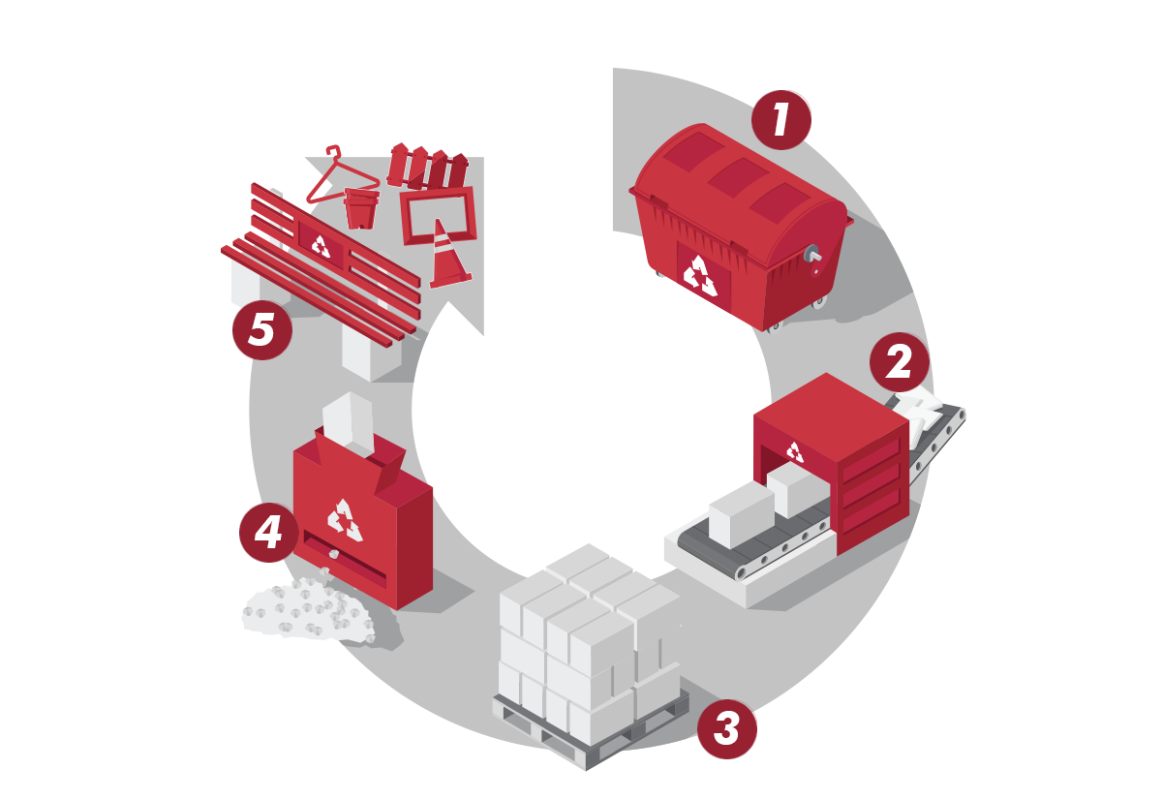 IS POLYSTYRENE RECYCLABLE?
Yes, but like most polystyrene waste, foam board generally can not be recycled in residential bins because it is too light to economically collect and can blow away littering neighborhoods. Polystyrene waste must first be compacted, increasing the density and value for commercial recycling programs to further convert the bales into plastic pellets for product production. With improvements each year, we are excited to see what new recycling techniques will be developed in 2024 and beyond.
HOW IS RECYCLED POLYSTYRENE USED?
Polystyrene foam boards, such as UltraBoard Classic™ can be recycled for re-use in all kinds of new plastic products like:
• Synthetic Wood & Building Materials
• Traffic Signs & Cones
• Picture Frames, Hangers, Pots & More!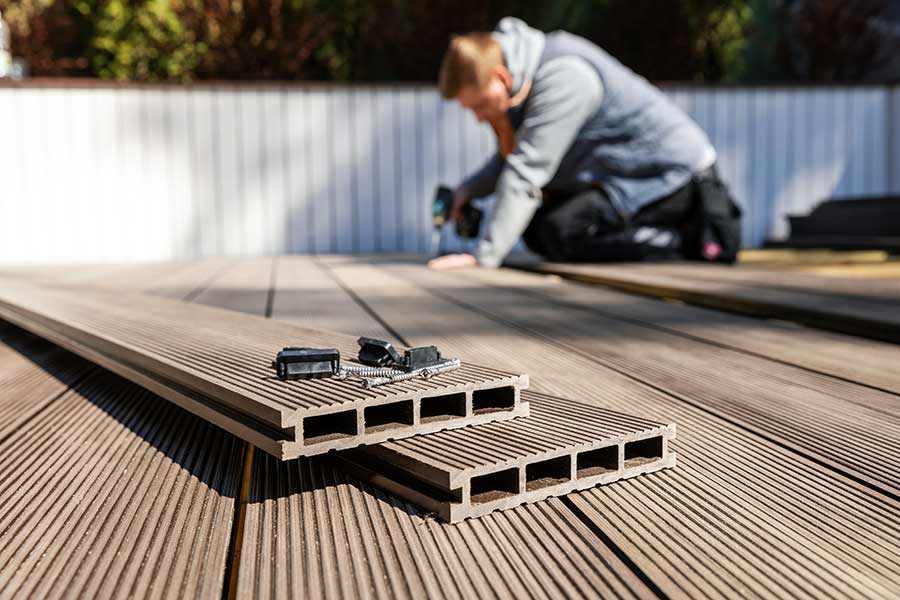 11+ YEARS OF POSITIVE CHANGE
Starting in 2012, we began taking a hard look at what positive environmental changes we could make within our production, logistics, and recycling processes. Here is just a snapshot of our celebrated eco-successes over the last 11 years:

All UltraBoard products produced
with outsourced raw materials.

Extruded polystyrene foam production
moved to our main facility in Bentonville, AR.
• Major capital expansion to install dedicated extrusion line
• Reducing incoming freight-based fuel emissions by 85%
• Advancing our plan to re-Incorporate 100% of extruded foam waste

Sheeted styrene facer production moved
to our main facility in Bentonville, AR.
• Reducing incoming freight-based fuel emissions by 75%
• Advancing our commitment to re-Incorporate 100% of styrene waste
• UltraBoard Classic™ is now 100% recyclable

All UltraBoard products (minus UltraBoard Core™)
now contain 30-50% recycled content.

We grew our eco-positive offerings by introducing UltraBoard HD™, our latest 100% recyclable and most rigid styrene faced foam board to date.
A PROACTIVE FUTURE OF PARTNERSHIP
We are dedicated to maintaining a proactive environmental role encouraging positive impact through sustainability for years to come. As we review our future eco-initiatives, partnership development remains our main focus. Much of our environmental story is centered around encouraging the use of regional and local recycling programs and other opportunities by our distributors and end users. We will continue to work with our distribution partners, printer network and end users to further improve our combined sustainability goals. Thank you sincerely for your loyalty and continued support as we all strive to improve our planet's overall health.

Ben Strickland
Vice President of Sales & Marketing
United Industries UltraBoard