Thanks a latte for your interest!
We're excitedly brewing up fresh education for your retail design and print teams and want you to be the first to see it as it goes live in early 2023. A quick follow is the easiest way to see all our latest product updates, get in on our upcoming live UB EDU videos and claim fun rewards for your team!
You're 3 SIMPLE STEPS away
from your piping hot holiday rewards: 
1. FOLLOW & SUBSCRIBE
SIMPLY FOLLOW US AT LINKEDIN.COM/ULTRABOARD
AND SUBSCRIBE TO OUR E-NEWS BELOW
2. SHARE WITH YOUR TEAM
SHARE OUR 'UB CHEER DAY 1″ LINKEDIN POST WITH YOUR TEAM OF 6 OR MORE FOR THEM TO ALSO FOLLOW & SUBSCRIBE NOW THROUGH DECEMBER 31ST.
3. REWARDS ARE ON THE WAY
WE'LL FOLLOW UP WITH YOUR HOLIDAY CHEER REWARDS
VIA EMAIL BETWEEN NOW AND JANUARY 3RD. IT'S THAT EASY!

 Individual Sign Ups
Sign up and receive a link to a fun UB Holiday Cheer 3D design project and
a chance to win a Holiday 'Thanks a Latte' Starbucks Treat on us. 

Team Sign Ups of 6 or more
Hey the team is what we're all about! So, we'll also enter your team
to win a week of coffee and treats to enjoy in the new year!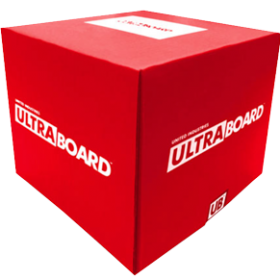 Need a new
sample kit?
Use the form below to request
a free sample kit of our full line
of UltraBoard Brand products.
*Available within the continental US and Canada only for Sign, Print and Retail professionals.
Limit one kit per location. 
CONNECT WITH US