UltraBoard™ Foam Boards
for Sign Printing
We manufacture an extensive line of
foam sign substrates including:
Styrene Foam Boards for Digital Sign Printing
Poly Coated Paper Foam Boards for Digital Sign Printing
Expanded PVC Foam Boards
Photo Mount Foam Boards
Edge Banded Peel N' Stick Mounting Boards
Aluminum Foam Boards for Routed Letters & Signage
Our Foam Core Substrates
UltraBoard Classic
Our most popular and versatile substrates. Features a polystyrene foam core board between two rigid sheets of polystyrene.
UltraBoard Lite
Aggressively priced to beat the competition and one of the most cost-effective foam core substrates available.
UltraBoard White DP
Styrene foam core faced on both sides by ultra white poly coated Kraft paper. Ideal for painting, silk screening, mounting and vinyl application.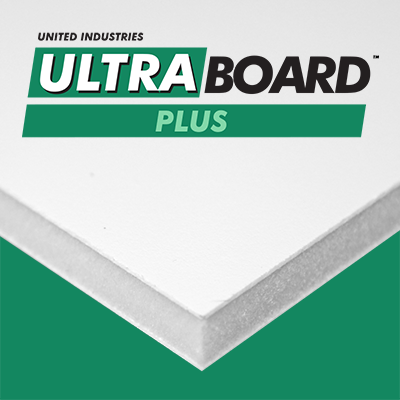 UltraBoard Plus
The most rigid foam core panel available. Moisture resistant, lightweight, warp resistant, and durable. An excellent alternative to cheaper, conventional materials like plywood.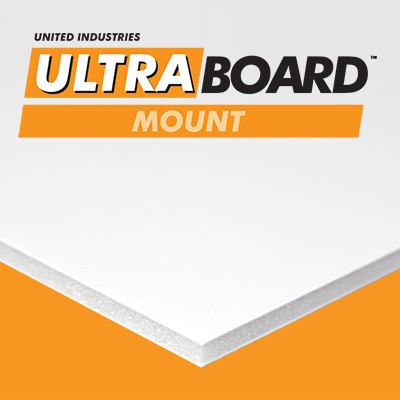 UltraBoard Mount
Engineered specifically for mounting applications, UltraBoard Mount is the show-stopper of foam mounting boards. Available in plain and adhesive surfaces.
UltraBoard Core
3/16″ thick foam board faced with 12 pt. white clay coated papers. Great for POP, exhibits, temporary signs, models, presentation boards, photo mounting and picture framing.
UltraBoard EdgeBand
Add depth foam mounting board with durable edge banded finish. Featuring high-tack acrylic adhesive pre-coating on one side. Achieve that gallery look today!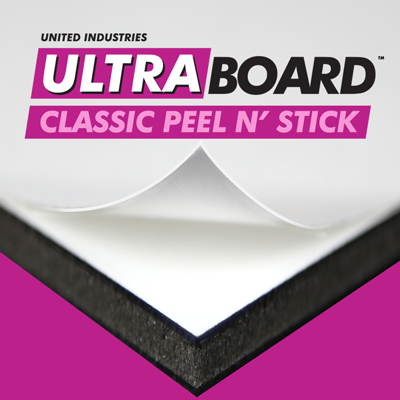 UltraBoard Classic Peel N' Stick
Utilized by commercial development labs for its very smooth .030″ thick styrene liners with Peel N' Stick high tack adhesive on one side.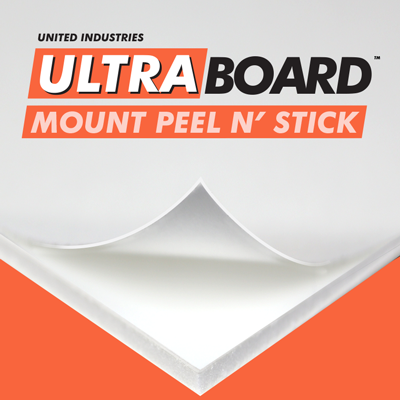 UltraBoard Mount Peel N' Stick
Great for framed art and photographic applications, featuring a heavy and dense styrene foam core between 18 pt. polyethylene coated paper liners. Adhesive pre-coating on one side.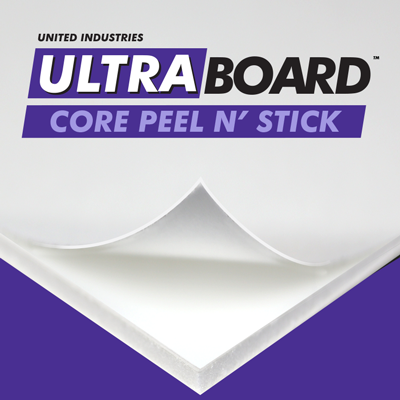 UltraBoard Core Peel N' Stick
Polystyrene core faced on both sides by smooth clay coated paper. Features high tack adhesive on one side with a white liner that provides a color neutral mounting surface.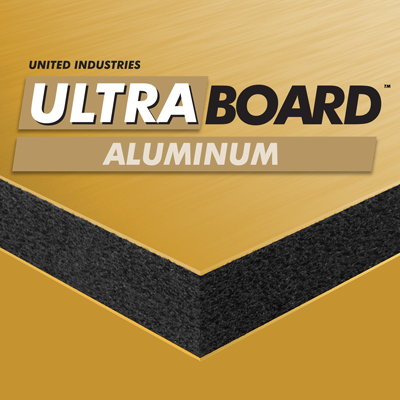 UltraBoard Aluminum
Elegant metal signs and letters can cost you and your client a bundle. Try this lightweight, cost effective and easily crafted alternative providing the same impact and appeal as metal with the advantages of foam.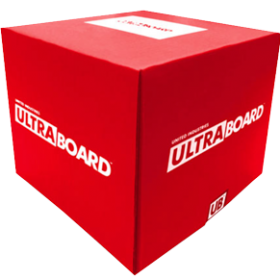 See for Yourself! 
Use the form below to request
your sample kit.
Your local UltraBoard distributor
will contact you right away!
*Kits are only available for sign industry professionals. Free kits will not be sent if your business is not related to the signage industry. Available within the continental US and Canada only.
The Foam Board Choice for  Premium Brands: