UltraBoard™ vs. Other Substrates
UltraBoard Won't Delaminate
UltraBoard uses advanced adhesives that eliminate separation of facer material from the foam core.
---
Other Boards Yellow Rapidly
Competing foam core boards may begin yellowing as soon as 30 days after installation. UltraBoard retains is white point for the lifetime durability of the board.
---

Quality Product
Manufactured in the USA
UltraBoard is manufactured in the USA and is consistently tested for quality assurance and performance so that our foam boards beat the competition.
---

Try UltraBoard Foam Boards 
Receive a FREE sample kit of our foam core boards and have your local UltraBoard distributor contact you with pricing right away. Simply fill out our sample kit form to get started with UltraBoard!
---

See UltraBoard In…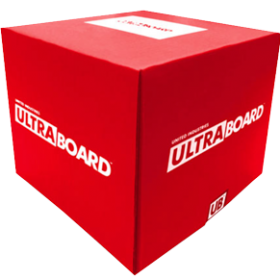 Receive Your FREE UltraBoard Foam Core Sample Kit!
We manufacture an extensive line of




foam core boards including:
Styrene Foam Boards for Digital Printing
Poly Coated Paper Foam Boards for Digital Printing
Expanded PVC Foam Boards
Photo Mount Foam Boards
Edge Banded Peel N' Stick Mounting Boards
Aluminum Foam Boards for Routed Letters